Dear Lagos, or so the love letter would begin. Dotted with high rises, a buzzing commuting system and booming population, Lagos is the gateway to Nigeria and, the newest location of ALU's hub. In partnership with one of Nigeria's leading innovation centre, Co-Creation hub, ALU is expanding opportunities for its students to gain practical learning experiences within communities. 
On the surface, Nigeria faces numerous challenges coupled with a fast-growing population. And yet, this same population provides much opportunity when trained to fulfill meaningful jobs and create dignified employment through creativity and entrepreneurship. By 2050, Africa will have at least 25% of the whole world's population and the largest workforce. Nigeria, as Africa's most populous country, is one of the greatest sources of global prosperity in this century.
The life-force of Nigeria lies beyond its population to include cultural diversity, thriving technology and creative industries. ALU hubs reflect the people, cultures, challenges and opportunities of the communities where they are located. Rooted in learning by doing, the hubs provide ALU students with an ecosystem where they can work on their missions, collaborate with local stakeholders, immerse themselves in the diversity of communities while forging lifelong connections. To date, the African Leadership University also has hubs in Addis Ababa, Kampala, Kigali, Nairobi and Silicon Valley – all of which are opening up the world to students, beyond ALU's campus.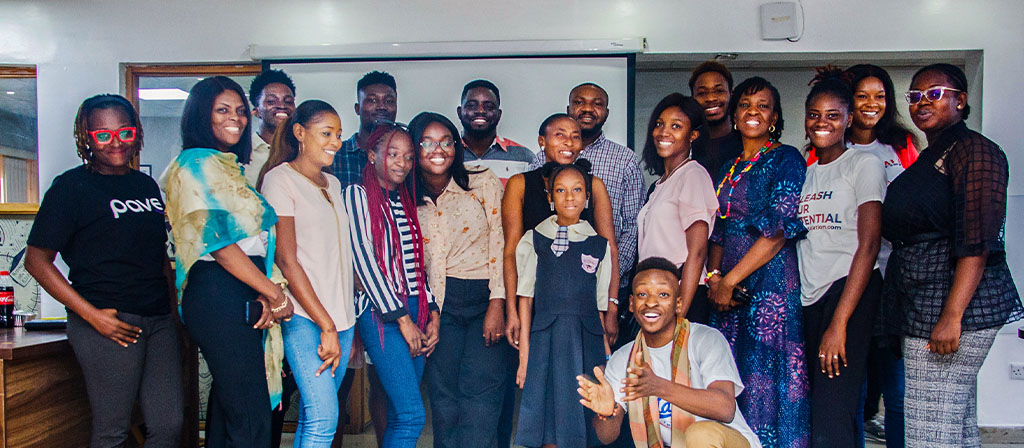 Co-Creation Hub, our partner for the Lagos learning hub, is leveraging technology to solve some of Nigeria's problems. "Partnering with CC-HUB truly opens up a world of opportunities. It's inspiring to see that we can participate in their mission to innovate for economic prosperity in conjunction with ALU's mission of developing the next generation of leaders, says Awoke Ogbo,  Community Engagement Coordinator at ALU.
ALU hubs are a true experience of the real world; enabling students to hop around the world, learning from communities and forming memories in different cities from Kampala to Silicon Valley.